Interviews


Hear Steve's Interview on Detroit's 910 Superstation
on Gunner Lindbloom's "Our Thing Detroit" show
6/16/2023
---
Fun Interview on the Angry Geeks Show!
Streamed live April 24, 2023
---
Steve is a contestant on the
WTTW Great Chicago Quiz Show with Geoffrey Baer
Episode 3, Season 1
My segment starts at the 2:00 mark, then again starting at the 25:00 mark
---
P. English Literature reviews
e-Pocalypse: The Digital Dystopia is Coming


Watch this fun interview on P. English Literature
Steve interviewed for Authority Magazine!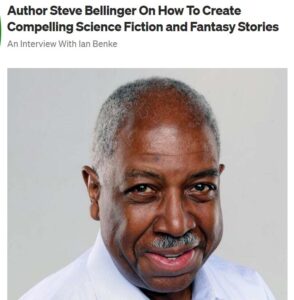 Read this fun and exciting interview!
https://medium.com/authority-magazine/author-steve-bellinger-on-how-to-create-compelling-science-fiction-and-fantasy-stories-f58fc9fe28c2

Hear the 30 minute podcast
A discussion on fake news and misinformation
with Debbie Fliehman
November, 2020

 Indie Beacon Radio Interview, June 2020
RADIO
Interview on The Flabby Hoffman Radio Extravaganzo 11/9/2019
---
Interview with Rick Kogan on After Hours with Rick Kogan
on WGN Radio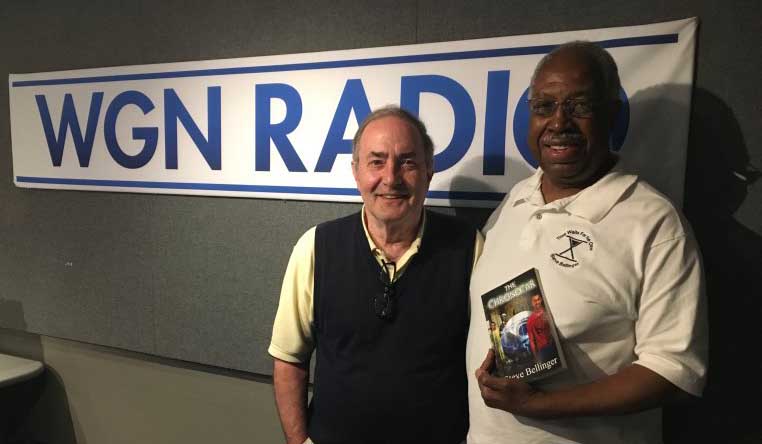 Click Here to listen to the podcast
---
Interview with Art "Chat Daddy" Sims on WVON Radio. June 26, 2019
Steve discusses The Great Migration, The Red Summer Riots and The Chronocar
---
Listen to "Season 4: Episode 2: Science Fiction Writer Steve Bellinger Talks About His Book, The Chronocar" on Spreaker.
---
---
Review by Stephen Alexander
fellow member of the Black Science Fiction Society
---
Gathering of the Griots -The BLACK HISTORY Book Fair Recap (excerpt)
Interview with Steve Bellinger – TRT 7:20
---
The Author's Show
Interviews Steve Bellinger
Audio Interview – TRT 12:15
VIDEOS
Steve and Donna are interviewed as "Team Bellinger" on Rythm and Flow radio
June 3, 2016
Steve speaking as part of an author's panel at the Black Women's Expo in Chicago, 2016
Authors Showcase | Steve Bellinger "The Chronocar" interview

See excerpts from this interview
---
Reading from The Chronocar by Donna Smith Bellinger 7:24
---
Reading from The Chronocar by Steve Bellinger
Tuesday Funk | Steve Bellinger "The Chronocar" interview excerpt 9:32
---
The Chronocar and the Black Experience
Authors Showcase | Steve Bellinger "The Chronocar" interview excerpt 3:07
---
What Is Science Fiction
Authors Showcase | Steve Bellinger "The Chronocar" interview excerpt 3:07
---
On Time Travel
Authors Showcase | Steve Bellinger "The Chronocar" interview excerpt 2:38
---
The Story of the Chronocar
Authors Showcase | Steve Bellinger "The Chronocar" interview excerpt 2:20